5th November 2023
Well done to our gymnasts who competed at Pipers Vale in the Zinc & Copper regional finals last weekend.
In the Zinc age 8 category, Emilie finished in 8th position overall, winning a silver medal for her bar routine. In the age 9/10 category Cheya finished 5th and Imogen 7th overall.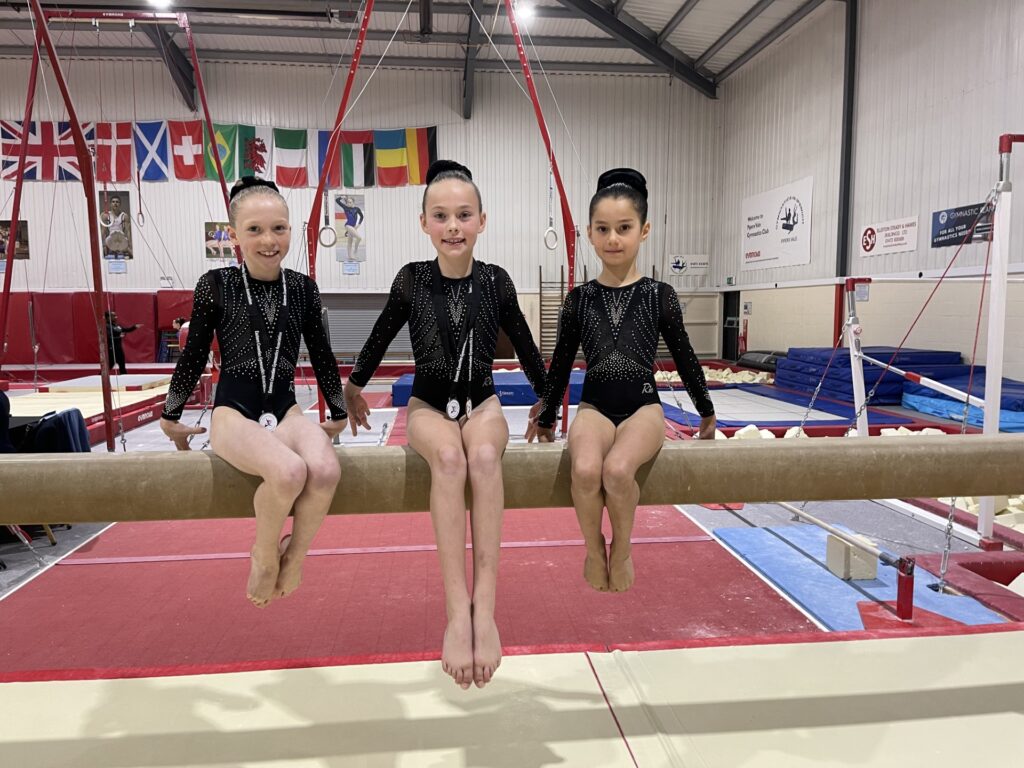 In the Zinc age 11+ category, Poppy finished an amazing 1st overall and Sophie 4th. In the Copper age 12+ Lily finished 3rd overall and Amelie 15th.
In the Copper age 9 competition, Oceana finished 5th overall, age 10/11 Florence finished in 4th, with gold medals for her bars & beam and Bethany 12th, also winning a bronze medal for her bars.