Due to COVID-19 restrictions we are currently running a new timetable for our preschool classes.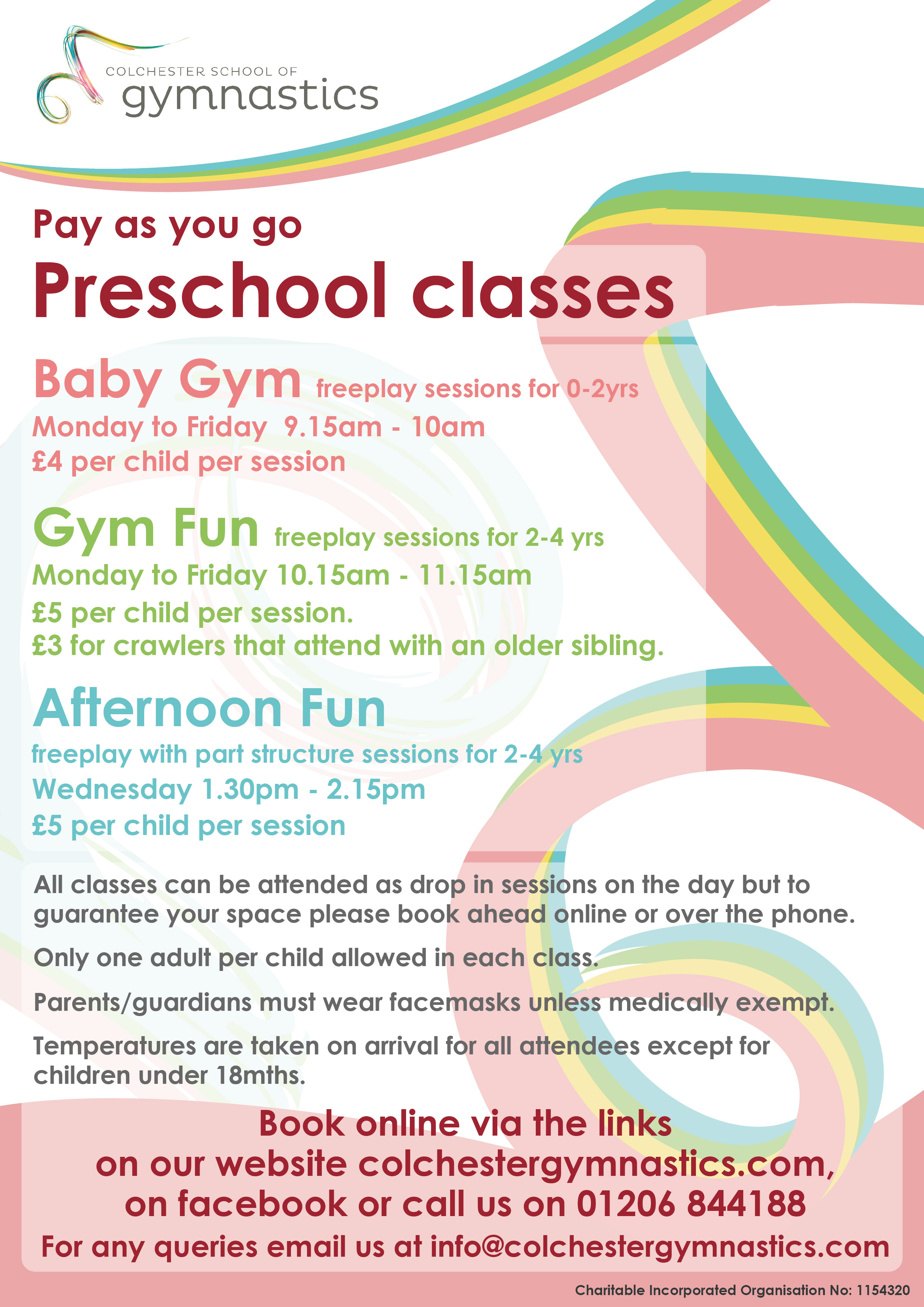 These classes can be booked by clicking here.
During this session the children have full use of all the gymnastic equipment along with smaller equipment and specific baby toys. There will be a box in the middle of the room which we will ask you to please put a toy once your child has finished playing with it. Our coach will then clean the toy and put it back out on the floor area to be used again. This is an unstructured parent and baby class. It is aimed at helping babies develop their strength and coordination. It is a nice soft environment which will encourage them to learn to crawl and walk. We also have lots of equipment which can promote sensory development.
These classes are for children up to 2 years and run 9:15-10:00am Monday-Friday. The sessions cost £4 per session. You are now welcome to turn up on the day or to guarantee your booking please click here to book.