Earlier this year, our gymnast Jed decided to embrace his Welsh heritage and trial for the Welsh National team, we are delighted to announce that he has gained a space in the MAG Welsh Development Squad.
Following on from this trial, Jed competed at the Welsh Championships in Cardiff. After a fantastic performance, Jed finished 3rd all around, and gained apparatus medals on Pommel, Rings, Vault and High Bar!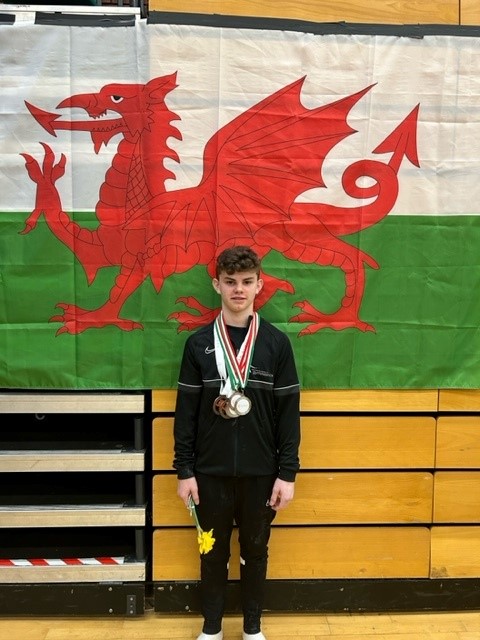 Jed placed 3rd on Vault. 2nd on Pommel, Rings and High Bar.
Congratulations Jed and Coach Taurean! This is an amazing achievement and we are so proud of you.