8th October 2023
Congratulations to all who competed at the Classic Challenge Zinc Essex Qualifier.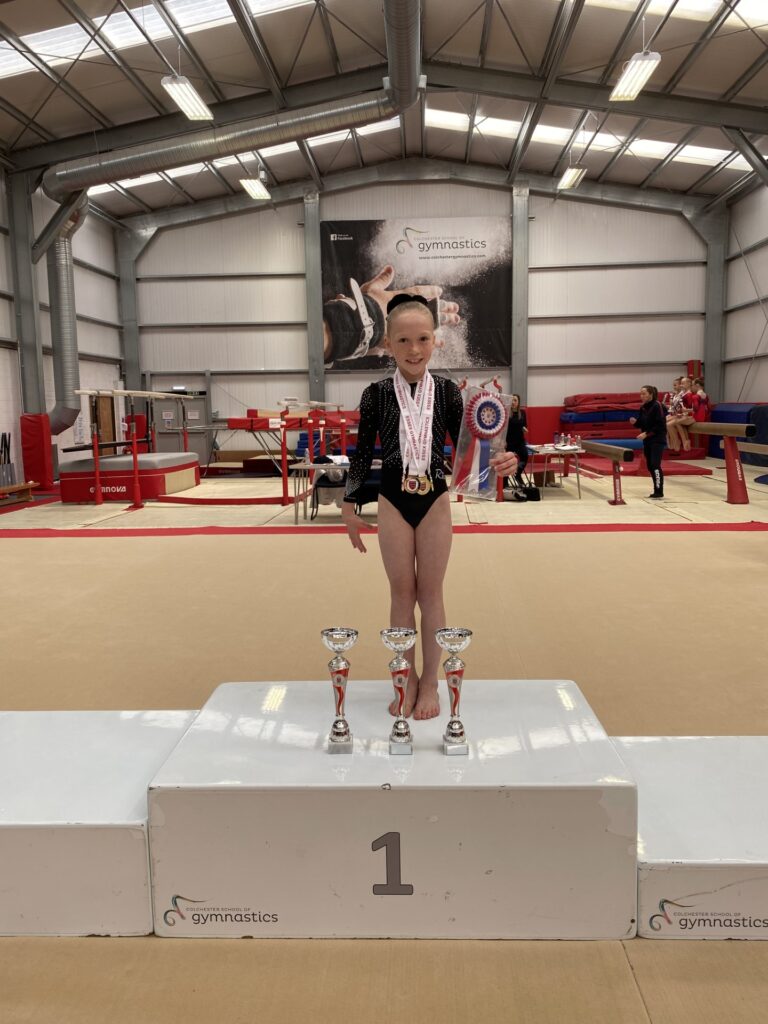 In the age 8 category, Emilie was overall first! Being Emilie's first voluntary competition, we are so proud that she also won individual golds for her bars, floor and a bronze on vault.
In the age 9/10 category, Imogen was 1st and Cheya 2nd overall. All girls performing new skills and brilliant artistry in their routines.
Emilie, Imogen and Cheya will go through to the regional final on the 5th November.
Well done to all who competed, and also a big thank you to our judges, coaches and volunteers who helped run the day so smoothly.