17th September 2023
Congratulations to those gymnasts who competed in the Classic Challenge Bronze, Silver & Gold county qualifiers.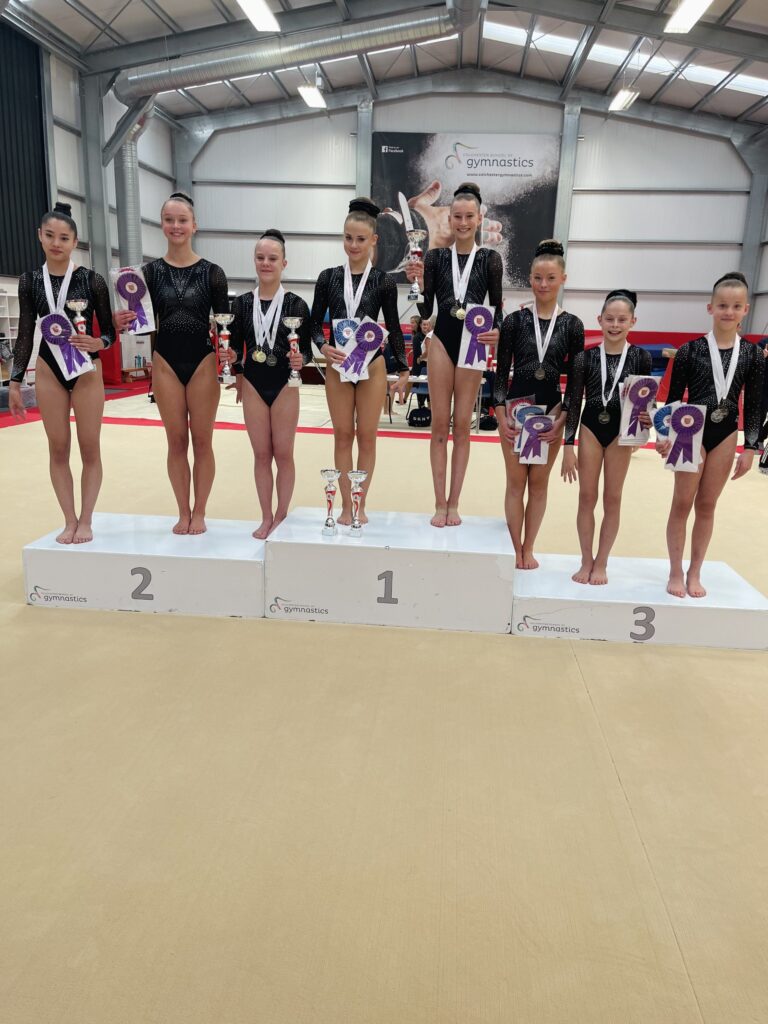 In the 11-12 Bronze category, TJ finished in 5th and Hollie 6th overall, both qualifying for the regional finals.
In the 13-14 Bronze category, Sydnie placed 1st overall and Ileesa 2nd, both qualifying for regional finals. Holly B finished in 3rd making her first reserve.
In the 15+ Bronze category, Pippa placed 1st overall, Orkney 3rd and Kiera 4th overall – all gaining spaces in the regional final.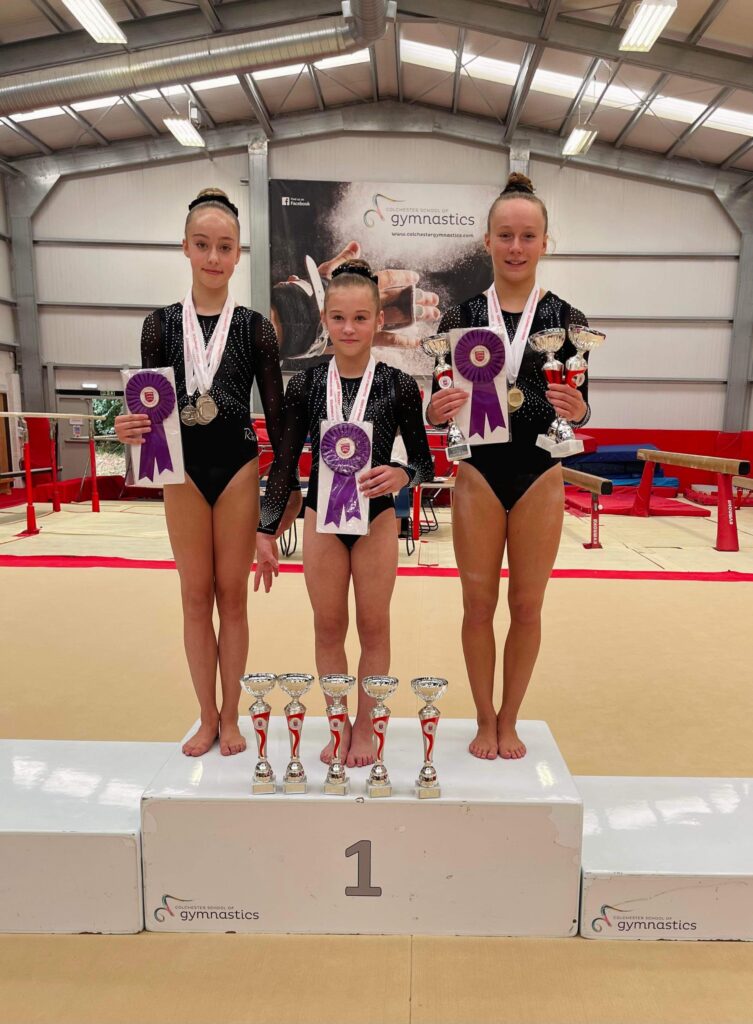 In the Silver category, Serenity finished 1st overall and Megan 2nd. Finally, in the Gold category, Amelia finished 1st overall. All 3 of these gymnasts have also gained spaces in the regional final at the end of October!
Huge congratulations to everyone who competed. Also a big thank you to all our judges, coaches and volunteers who helped run the day.